Office | 62 Mody Road , Tsim Sha Tsui, Kowloon
Property Type:
Office
Action:
lease
Location:

62 Mody Road

Tsim Sha Tsui, Kowloon

Hong Kong
Description
KPC Business Centre offers a comfortable and flexible working environment, providing fully furnished rooms with floor-to-ceiling bay windows giving excellent views of the city and enchanting harbour. It is within walking distance to the various transportation networks, its prime location offers easy access to other business districts in Hong Kong and Mainland China. This is an ideal location for businesses looking to create a presence in this vibrant city.
KPC 尖沙咀商務中心位處尖沙咀東部,擁覽醉人維多利亞海港景致。中心位處優越的地理位置、交通極其便捷,毗鄰多家五星級酒店及各主要公共交通網絡,方便客戶前往香港及中國內地各主要商業區,絕對是商務客戶的商務中心首選。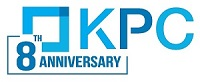 Hong Kong
提供全面性的商務中心服務, 包括秘書服務, 服務式辦公室, 虛擬辦公室, 會議室租用, 公司註冊, 會計及審計, 香港簽證, 香港註冊商標 - KPC business centre, business centre Tsim Sha Tsui, provides serviced offices, virtual offices, company formation services, incorporation service, meeting room rental service, accounting & taxation, trademark, Hong Kong Visa Application.